SMOKE-FREE POLICIES IN MULTI-UNIT HOUSING - May 5th 2021
The Nicotine and Cannabis Policy Center (NCPC), in partnership with The American Heart Association, hosted an online webinar designed as a helpful guide on "Smoke-Free Policies in Multi-Unit Housing: Policy Examples and Local Perspectives". In this webinar a number of amazing speakers discuss their experiences with implementing smoke-free policies in multi-unit housing - including a number of case study presentations. Please see below for the speakers or click the links below to watch the video:
Moderator - Dr. Nancy Burke, NCPC Community Core lead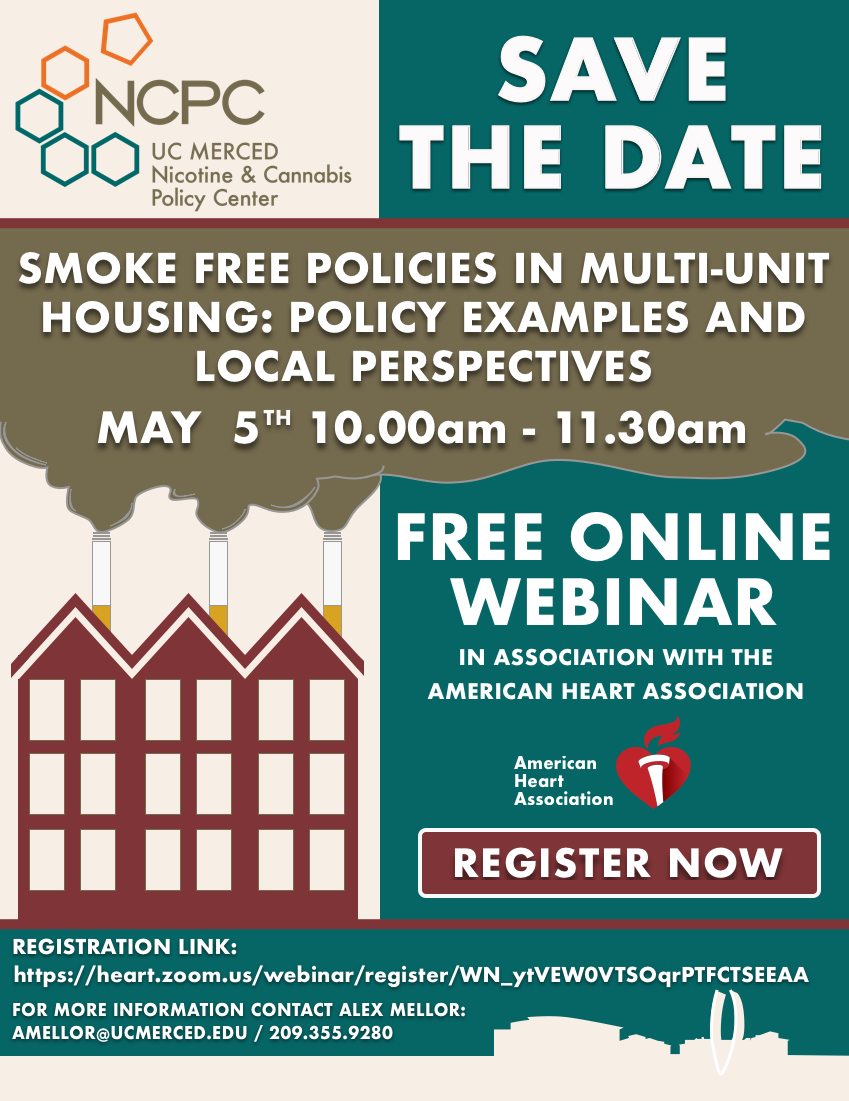 Community Speakers
Liz Williams - Project & Policy Manager, Americans for Non-Smokers Rights
Ben Gallegos - Firebaugh City Manager
Martha Zarate - Program Coordinator, Fresno Economic Opportunities Commission, Rural Tobacco Education Program Coordinator
Sal Raygoza - Firebaugh Chief of Police
Leila Gholamrezaei-Eha - Health Educator/Project Director, Fresno County Department of Health
Andrew Twinamatsiko - Staff Attorney, Public Health Law Center
To watch a recording of the webinar please click the link below.
Further information and contact details are listed at the bottom of the page.
SMOKE-FREE POLICIES IN MULTI-UNIT HOUSING
CONTACT DETAILS