NCPC INTERNSHIP 2022 - 2023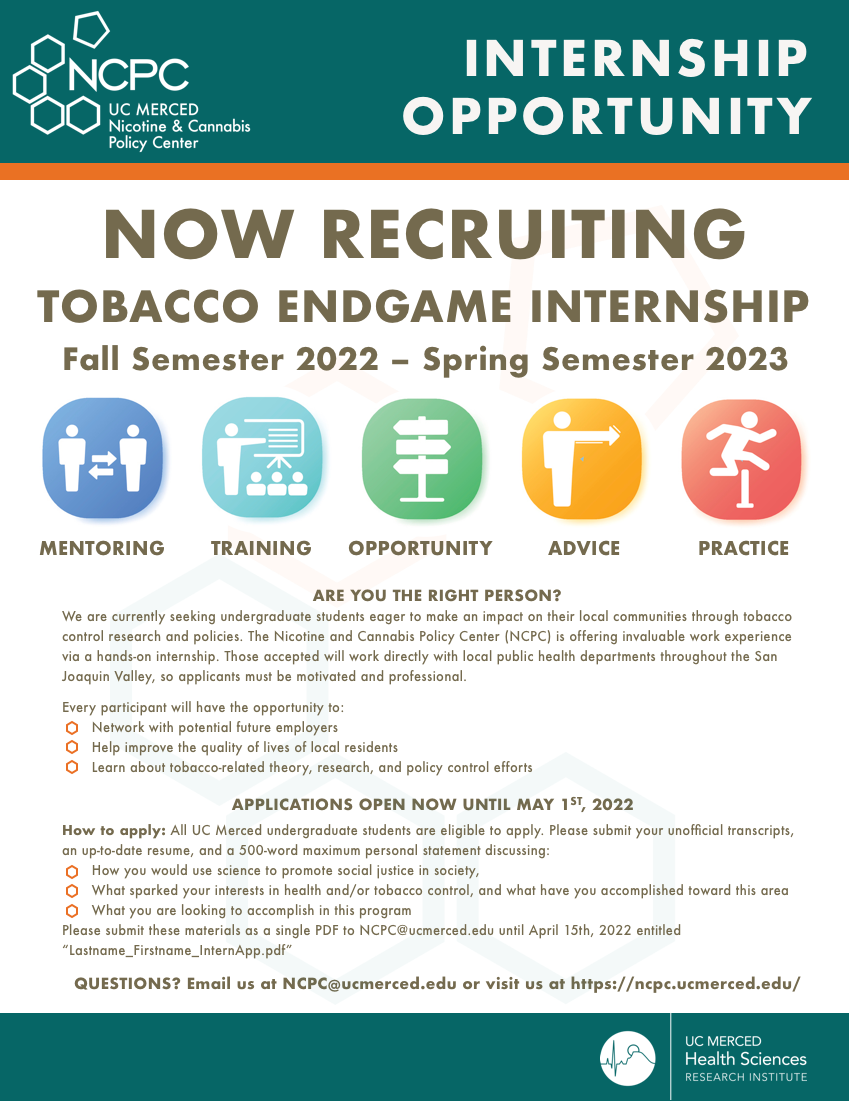 The Nicotine and Cannabis Policy Center is delighted to offer undergraduate students at UC Merced the chance for an internship for the Fall Semester 2022 and Spring Semester 2023. This unique internship offers an introduction to tobacco control research, hands-on work experience with local public health departments, while also providing course credits.
Qualifications
We are seeking highly motivated undergraduate students interested in making an impact in their local communities through tobacco control research and policies. Those accepted will work directly with one of six local public health departments throughout the San Joaquin Valley, so applicants must be motivated and professional. This internship will invlove working at public health departments, and in the community, so applicants must be willing to travel within the San Joaquin Valley.
Benefits
Every participant will have the opportunity to:
Network with a number of potential future employers
Help improve the quality of lives of local residents
Learn about tobacco-related theory, research, and policy control efforts
Earn letters of recommendation for future employers/graduate school
Gain course credits
2022-2023 Internship is Now Closed
The application process for the 2022-2023 year is now closed, and interviews are underway. If you have any questions on the NCPC internship, please do not hesiate to get in touch.
QUESTIONS? Please email us at NCPC@ucmerced.edu, and we will get back to you as soon as possible.