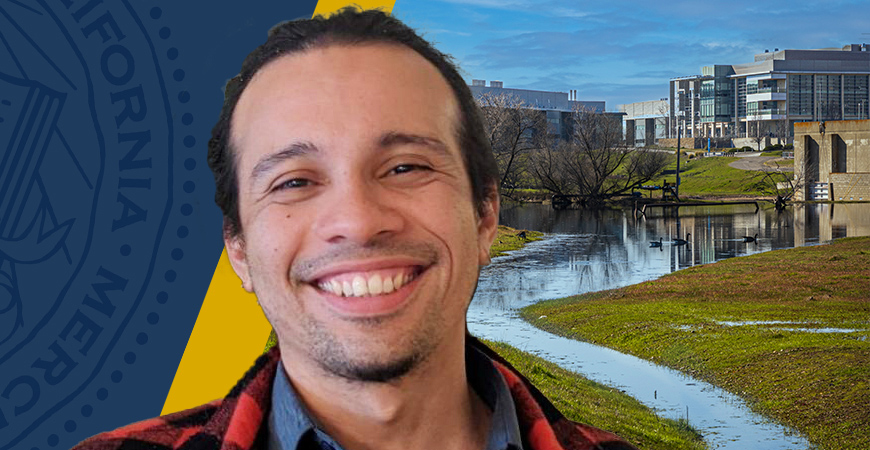 UC Merced doctoral student Luis Rubén González Marquez was awarded the American Sociological Association Doctoral Dissertation Research Improvement Grant (ASA DDRIG), funded by the National Science Foundation, for his research on renewable energy conflicts in Central America.
The grant started May 15 and helps support his summer research, and the coming fall and spring semesters.
"This award is recognition of the value of the work that I've done. It feels nice and it's motivating," said the fourth-year Ph.D. student, who works with sociology Professor Paul Almeida. "This grant is awarded to help us improve our research and that's precisely the reason why I'm in the field conducting research right now in Tegucigalpa, Honduras."
He will also gather data in El Salvador and Guatemala.
"This NSF grant offers Luis Rubén an extraordinary opportunity for field work and places the Social Sciences at UC Merced on the national and international radar for climate action research," Almeida said.
González Marquez, who is from El Salvador, came to UC Merced's Sociology Graduate Group as a LASPAU-Harvard Fulbright scholar in 2019. He earned a bachelor's degree in history from the University of El Salvador and a master's degree in sociology from the Latin American Faculty of Social Sciences (FLACSO) in Ecuador. He worked as researcher in the National Teachers Training Institute (INFOD) of El Salvador and as an adjunct professor in the School of Social Science at the University of El Salvador prior to arriving to campus.
He started researching the labor movement in Central America and received a master's degree in sociology on his way to earning a Ph.D. In his third year, he switched to an environmental sociology thesis project, which is new in the department.
Last year, he conducted preliminary research, and now with the ASA DDRIG he can advance in data-gathering for his dissertation.
The goal of his research is to understand the escalation of contentious social movements around renewable energy projects in countries of the Global South.
González Marquez hypothesizes the problem by extending the Global South theory of extractivism — the removal of large quantities of raw or natural materials, particularly for export with minimal processing — to renewable energy production.
"I examine how multidimensional threats from renewable energy extractivism — including environmental devastation, economic dispossession and cultural destruction of community ties – are constructed and foster the emergence of protest," he said. "Combining insights from two areas of sociology, social movements and environmental sociology, I am employing a comparative historical design based in six cases of renewable energy extractivism in hydroelectric dam projects in Guatemala, El Salvador and Honduras between 1973-2019."
Using archives, newspapers, technical documents, focus groups and interviews, he maps the diverse pathways of conflict escalation surrounding renewable energy in these countries.
González Marquez also recently won a dissertation fellowship from UC San Diego's Institute on Global Conflict and Cooperation (IGCC) in the Climate Change and Security category. The fellowship begins in the fall and will also help him focus on his research.
"UC Merced was a great choice; there is a lot of social movements history in the Central Valley that has helped shape my research," he said. "The Department of Sociology engages in new types of research in the frontiers of sociological field work in social movements and I've received incredible support from the faculty."