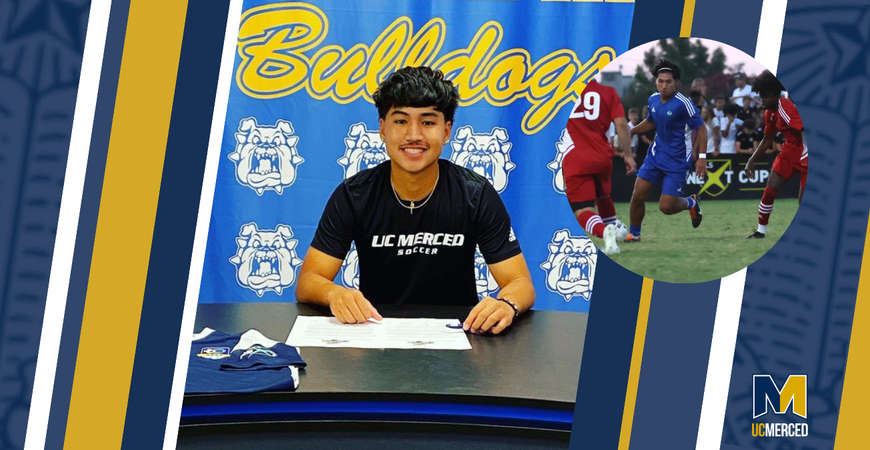 Since age 5, Preston Nguyen has been kicking around a soccer ball.
"I have been consumed by the sport ever since," the Turlock native said. "I can play any role in the midfield, but I usually play as a defensive midfielder."
The incoming management and business economics major is joining UC Merced this fall as part of the men's soccer team on an athletic scholarship.
"I chose UC Merced because I was presented with the opportunity to further my athletic career while pursuing a degree in management and business economics," he said. "I also enjoyed the feel of a community that the men's soccer team and coaches exhibited."
Balancing academics and athletics isn't new to Nguyen. During high school, he spent most of his time taking honors and AP classes at Turlock High. He also commuted almost daily to Palo Alto for practice and games at Silicon Valley Soccer Academy.
After graduating, Nguyen's career goal is to become a financial analyst.
"I am excited to begin my time at UC Merced and grateful to be with a good program," he said.