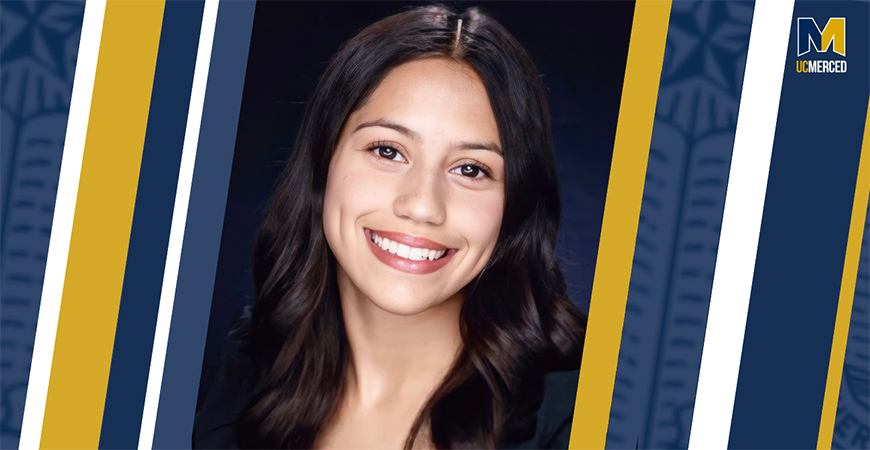 For Joslyn Conchas, becoming a physician wasn't always the plan.
"I wanted to be a veterinarian, but that was before I saw firsthand how impactful health disparities are within my community," she said.
Her grandfather was ill and she witnessed his struggles with the healthcare system while he was in and out of the hospital.
"The language barrier, being low-income and having to wait so long to be seen by a doctor all seemed to contribute to his death," she added. "Seeing that this not only affected my family but countless others in my community pushed me to pursue a career beyond helping animals, but people instead.
"I want to become a part of the solution to the multiple gaps in healthcare, and what better way to start right than here in the Central Valley?"
The Fresno native has taken every opportunity she can to prepare herself for the medical profession.
Throughout her four years at Sunnyside High School, Conchas was a part of the Doctors Academy. The program began as a partnership between UCSF Fresno, Fresno Unified School District and the Fresno County Superintendent of Schools, with the intent of expanding accessibility of health professional careers to underserved and underrepresented high school students in the Valley.
Now, she's one of 15 incoming students who were accepted into UC Merced's inaugural San Joaquin Valley (SJV) Prime+ B.S. to M.D. pathway that focuses on high school students who are committed to pursuing careers in medicine and are dedicated to serving the San Joaquin Valley's unique needs.
"With everything the program had to offer — especially with having such a clear path to my journey of becoming a doctor — my decision was set on coming to Merced," she said.
Conchas earned the College Board Cal Kids Scholarship, Big Town Hall Scholarship, Fresno Unified School District Scholarship and the AP Ambassador Scholarship, which will help her fund her bachelor's degree, along with other financial aid.
In addition to academics, she was active in various clubs and programs in high school. She participated in track and field, and she was also a part of organizations such as AP Ambassadors, serving as a mentor for students interested in AP courses and attending a four-year university; Latino Student Union, which works to empower, educate and unite Latinx students on campus; and the California Scholarship Federation, which recognizes high-achieving students and promotes community service.
The biological sciences major said she plans to get involved during her time on campus.
"I wish to be a part of meaningful clubs at UC Merced, just as I was at Sunnyside," she said.
She is also excited about the campus' spring concert, called Cowchella.
"I've heard a lot about it, and I can't wait to experience it with my friends!" Conchas said. "I am also excited about the opportunities in store for me with the SJV Prime+ Program. Everybody is so amazing, and I can't wait for this new chapter to start."