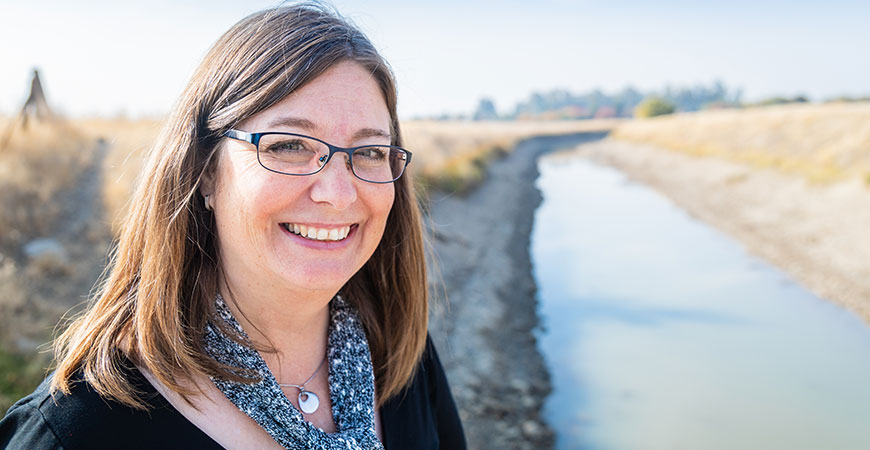 UC Merced is offering the opportunity for Valley residents to learn what clinicians and researchers know about Valley fever, an airborne fungal infection that can have serious, even fatal, consequences for people across California and the Southwest.
A multi-campus Valley fever summit in the California Room at UC Merced on Oct. 25 is free and open to all who reserve seats online by 5 p.m. Oct. 15.
In addition to a talk by a Valley fever patient, UC clinicians and researchers from Merced, Davis, UCLA, UCSF, UCSF Fresno, Berkeley and Irvine will share their understanding about Valley fever.
Documented cases of Valley fever rose 11 percent in 2018 — a preliminary total of 7,886 cases compared to 7,090 cases for the same period in 2017, according to the California Department of Public Health. People should be aware of the symptoms (night sweats, fevers, pneumonia-like respiratory problems and exhaustion are common) and risk factors associated with Valley fever, and request screening.
UC Merced is a Valley fever research hub and is part of a multi-campus project that received more than $2 million in state research funding for Valley fever this summer.
Guest speakers include Dr. Michael Peterson, vice chair of Medicine at UCSF Fresno; Dr. Anita Sil with the Department of Microbiology and Immunology at UCSF; Professor John Taylor with the Department of Plant and Microbial Biology at UC Berkeley; Dr. Manish Butte with the David Geffen School of Medicine at UCLA; and Morgan Gorris, a recent Ph.D. graduate from UC Irvine.
Topics include clinical features, immunology, the development, growth and spread of the fungal pathogen that causes coccidioidomycosis, climate impacts, future research plans and other issues around Valley fever.
The summit is sponsored by the University of California Office of the President and hosted by UC Merced and the Health Sciences Research Institute at UC Merced.
"I'm excited to have a great group of speakers for this event to increase awareness and understanding about Valley fever," organizing Professor Katrina Hoyer said. Hoyer, an immunologist, is just one of several UC Merced researchers who will have research results and future plans to share.
The fungal pathogen that causes Valley fever is common in areas where soil is being stirred up, such as during construction, solar-panel installation and agriculture. It has been prevalent in California and Arizona but is expanding north into Washington, Hoyer said. According to new research from UC Irvine, it is projected to reach everywhere east of the Mississippi as the climate continues to change in coming years.
Hoyer and others are hopeful that sharing the information will not only help the public but also inform policy makers by highlighting key priorities for policy and scientific research and facilitate new collaborations between science, policy and community advocates.
The summit takes place from 9 a.m. to 2 p.m., and the two morning sessions will include live webinars available to people who cannot attend in person. In the morning, topics include disease, treatment and outcomes and basic research. The afternoon session will be focused on future goals and gaps in knowledge and research. Breakfast and lunch will be provided for attendees.