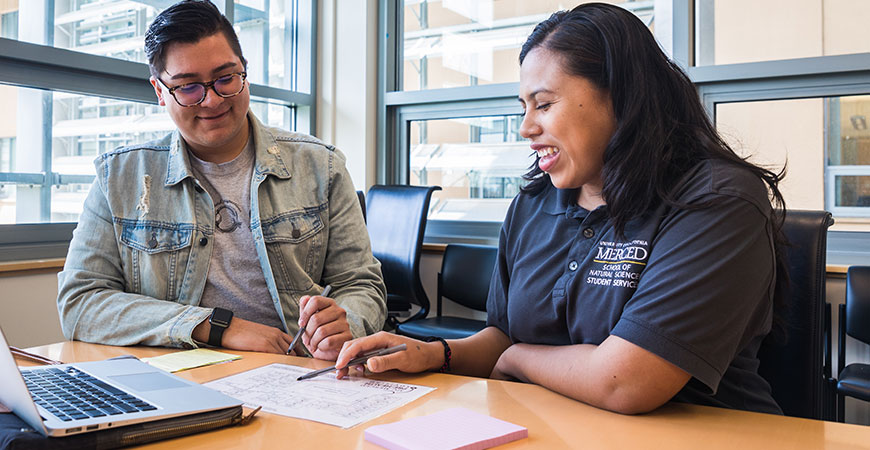 Hundreds of students join the UC Merced campus each year intent on health-related careers.
What they might not know, though, is that there are resources on campus that can be critical in helping them achieve their goals.
"If it weren't for the Pre-Health Advising program, I might not be where I am," said Dr. Randell Rueda, a 2011 graduate of UC Merced who is in his residency as a family doctor in his hometown of Fresno. "I would have struggled in school and with myself."
Rueda thought he wanted to go into pharmacy work, but as soon as he started the chemistry courses, he realized that career did not resonate with him. The Pre-Health advisors helped him not only choose his path but helped him plan the best way to get where he wanted to go — to medical school at UC Davis.
Not everyone who uses the Pre-Health Advising resources wants to be a doctor, Director of Student Services and Pre-Health Advisor Erica Robbins said. There are plenty of health-related careers that don't lead to medical school. However, there are efficient paths to get to any of them, and often, students new to college don't know how to navigate those paths.
"We focus on all the health-related professional programs," Robbins said. The Pre-Health Advising office in the School of Natural Sciences is open to all students interested in health-related careers — not just biology majors.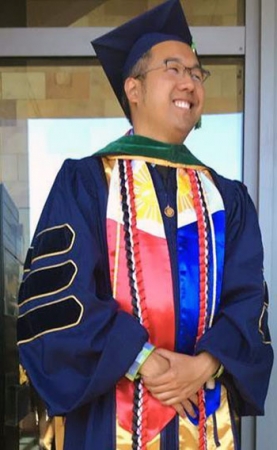 Students are encouraged to connect with the advisors starting in their first year at UC Merced.
"When I came here, I wasn't sure what steps to take," said Lorena Aguilar, now a fourth-year student and peer advisor in the Pre-Health Advising program. "There are workshops where you get your questions answered, connections with academic clubs and extracurricular activities that can make you a more competitive applicant for any professional program, and a sense of community that a lot of students want."
Part of her inspiration in becoming a peer mentor was the experience she had in the Pre-Health Advising program as a younger student.
"When I started, I was shy and scared to ask questions," she said. "But now that I've been part of the program, I know there are other first-generation students who need the same kind of help and guidance I got."
"The School of Natural Sciences is committed to preparing and guiding students toward professional training in a wide range of health professions," said Betsy Dumont, dean of the School of Natural Sciences. "Our students are impressive; their success and positive effects on their communities speak for themselves."
Aguilar wants to go to medical school after she takes a gap year to get more clinical experience. Her intent is the same as Rueda's — and many of the students who come from small towns or underserved areas.
"I want to go back to my community (near Bakersfield) and serve the people who don't have as much access to medical care as they need," she said.
About 1,000 students are engaged with the Pre-Health Advising program at any given time, Robbins said, and interest in it has grown year over year since it started in 2007. The program is also gaining in name recognition.
"Recruiters are reaching out to us more often," she said. "The Johns Hopkins School of Nursing recently visited to connect with our highly prepared and qualified students."
Getting into an advanced degree program in medical fields can be extremely competitive. Pre-Health advisors help students design their class selections each ensure they take everything in the right order. The program connects struggling students with resources to help them succeed, helps them track their progress and network with older students and other mentors, and assists with the application process for professional degrees, from pharmacy and nursing programs to medical and veterinary schools.
"We offer workshops to talk about the different professions, one-on-one counseling, advising and planning meetings, help with testing and course requirements and lots of opportunities for students to learn more," Robbins said.
Rueda said he took advantage of the Pre-Health Advising program all four years as an undergraduate because of the resources, but also because of the support he got.
"I found the same kind of community at Davis as at UC Merced, and I welcomed it," he said. "They both helped me learn so much about myself. They were there for me and helped me make what I had into what I wanted."