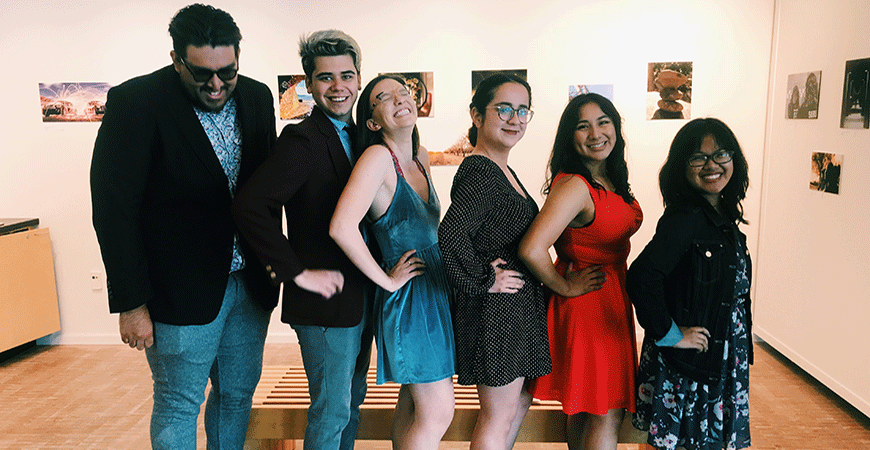 Three enterprising Global Arts Studies Program (GASP) students saw the empty UC Merced Art Gallery on campus and, worried the space would be reallocated, wondered why they couldn't volunteer to run it.
So they started the Young Artist Movement (YAM) — a "guerilla" group that expanded through word of mouth to 17, then bloomed to more than 50 members. YAM was a finalist for the Division of Student Affairs' Best New Club or Organization award.
"You don't have to be in the Global Arts Studies Program to be part of our group, you just have to love art of any kind — painting, writing, sculpture, digital, audio, video, whatever interests you," YAM co-founder and President Kaelee Martinez said.
YAM met throughout the school year and held its first exhibition in the art gallery in March, complete with an opening reception, entitled "We Are YAM," to introduce its members to the campus.
YAM partners with academic units and other groups on campus to host events such as the recent Fairy Shrimp Festival, and holds its own open-mic nights for musicians and poets, a photography exhibit and publishes zines, all on the shoestring budget assembled from the $5 annual fee paid by voting members. YAM also arranged a field trip to the Museum of Modern Art in San Francisco, which the Associated Students at UC Merced helped fund.
Martinez, who hails from Denair, said the trip was important to the group because while there are opportunities for people to see a lot of local art in the Central Valley, some students have never had the chance to go to bigger exhibitions where professional and master artists' works are displayed, and that kind of experience is important.
During the school year, YAM met on Wednesdays and held monthly potlucks at which members would show their work. Over the summer, Martinez and other group leaders will make plans for the coming year.
"We want to do what we did this year, only better," Martinez said.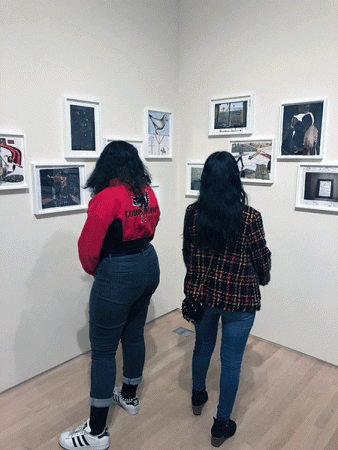 The group will have to look for new space to gather when meetings start up again in the fall.
"It has quickly became obvious that we need a space where artists can gather, collaborate, work, talk about art and not have to be the best, but learn from each other," she said.
Members will also need to start fundraising, and the group's leadership team — all seniors next fall — will also be working to build membership, train the next group of leaders and cement the bonds team members already have forged with each other so that the group will endure.
YAM gets guidance and advice from faculty mentor Professor Tonya Lopez-Calvo, who has run the gallery before, and a lot of support from the GASP faculty members, which they appreciate. However, they are glad they are trusted to run things themselves.
"I am absolutely proud of all the work our members have done throughout the semester," said co-founder and incoming Vice President Melissa Becerra of West Covina. "We all worked diligently to make sure that we had access to the art gallery space and provided many opportunities for students to have an outlet for their creative expression. We managed to create a bridge for artists between the campus and the community. All of our initiatives have been student-led, and while we have been officially active for only a semester, we accomplished a lot."