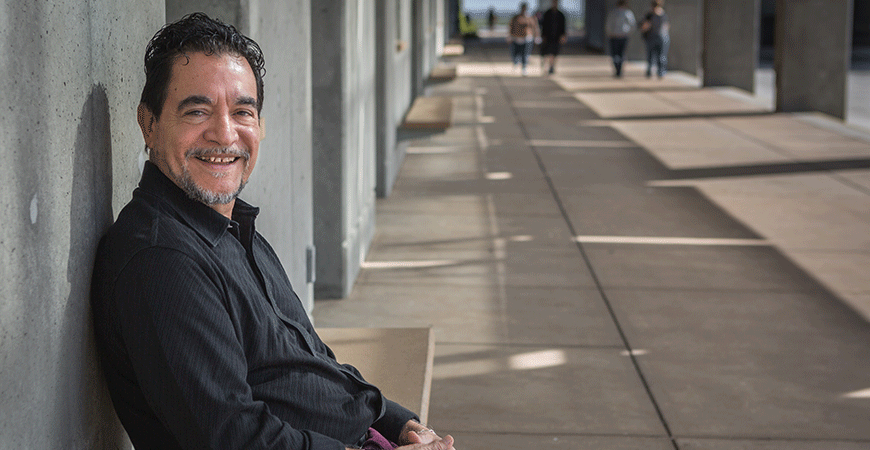 Interdisciplinary Humanities Professor Arturo Arias was recently selected to edit a series of indigenous-studies books for the State University of New York (SUNY) Press.
That makes him the first UC Merced professor to be named editor of a book series for a major university press. He said it is an honor and a credit to the university and UC Merced programs that are meriting national recognition.
The series, entitled "Trans-Indigenous Decolonial Critiques," aims to explore the complexity and current debates of interdisciplinary global indigenous studies from multiple perspectives that challenge accepted truths about indigenous subjects. SUNY is looking for authors who can write on such areas of study as identity, sovereignty, politics and rights, racism, indigenous feminisms, indigenous queer politics or ecocriticism.
Arias said his four graduate students, including recent Fulbright winner Danielle Bermudez, are conducting work that could become the basis for some of these books, but he looks forward to seeing the other submissions that will come his way.
"Much of indigenous people's understanding of the world is expressed through their literatures," said Arias, who's with the School of Social Sciences, Humanities and Arts and is one of two John D. and Catherine T. MacArthur endowed chair-holders at UC Merced. "Indigenous cultures are becoming a critical area of study at universities around the world."